As part of the August Healthy Living/Fitness Blogger Writing Challenge, this is the twenty-eighth post in a month long series of posts.
Today's topic: Are you a cardio junkie or a strength junkie?
I have to say that I totally prefer cardio over strength training.  I love me a nice long walk, a nice run, a great spinning class.
However, that being said, since beginning strength training more regularly (2-3x/week) I do see and am starting to see the benefits.  I have seen some benefits and changes in the past 3 months, even though the progress is slow (scale-wise).  It's that precarious thin line I walk, eating at a deficit to lose weight, but eating enough on strength training days.  (Granted, I will take any chance to eat more! 🙂   )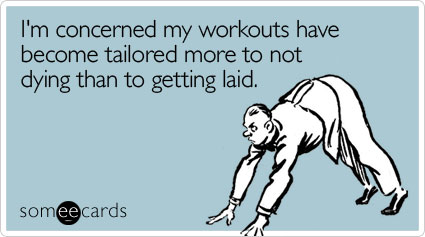 So, they are both very important, but I still am a cardio girl all the way.
What about you?